Featured Project
During the journey with MAGIC, I have been hosted and organized several events. And here are the most outstanding programs hosted and directed by me.
After 2 years, from a sale collaborator to a sale manager, from a marketing intern to a marketing manager, and finally a Co-Founder. I belive that my skills and dedication will make me a good team-player in any company.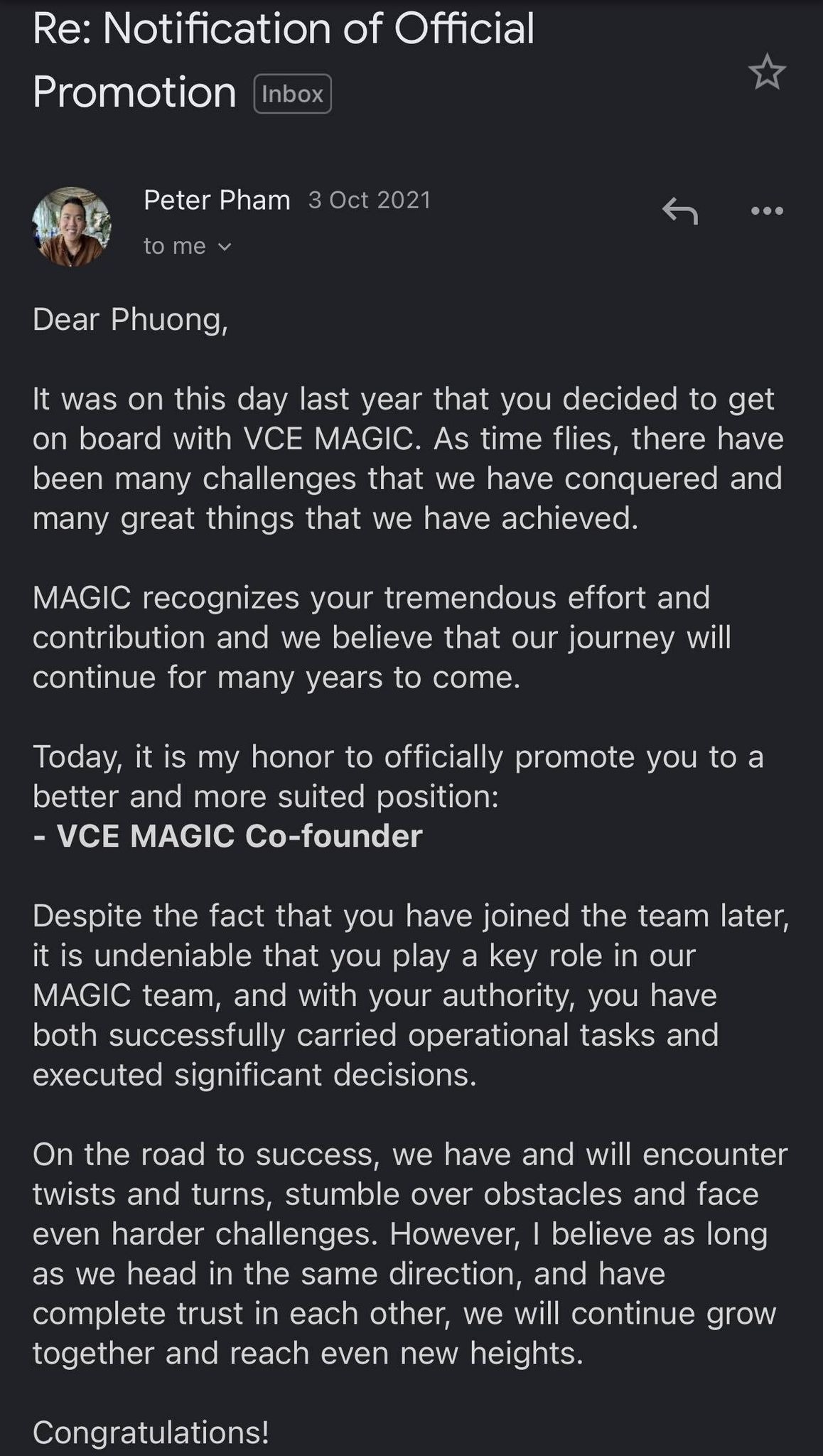 VCE MAGIC 
In the first year working at VCE MAGIC, I assisted the business to double the amount of students, reached over annual KPI and hence, we had some budget to invest in more projects and activites (as below)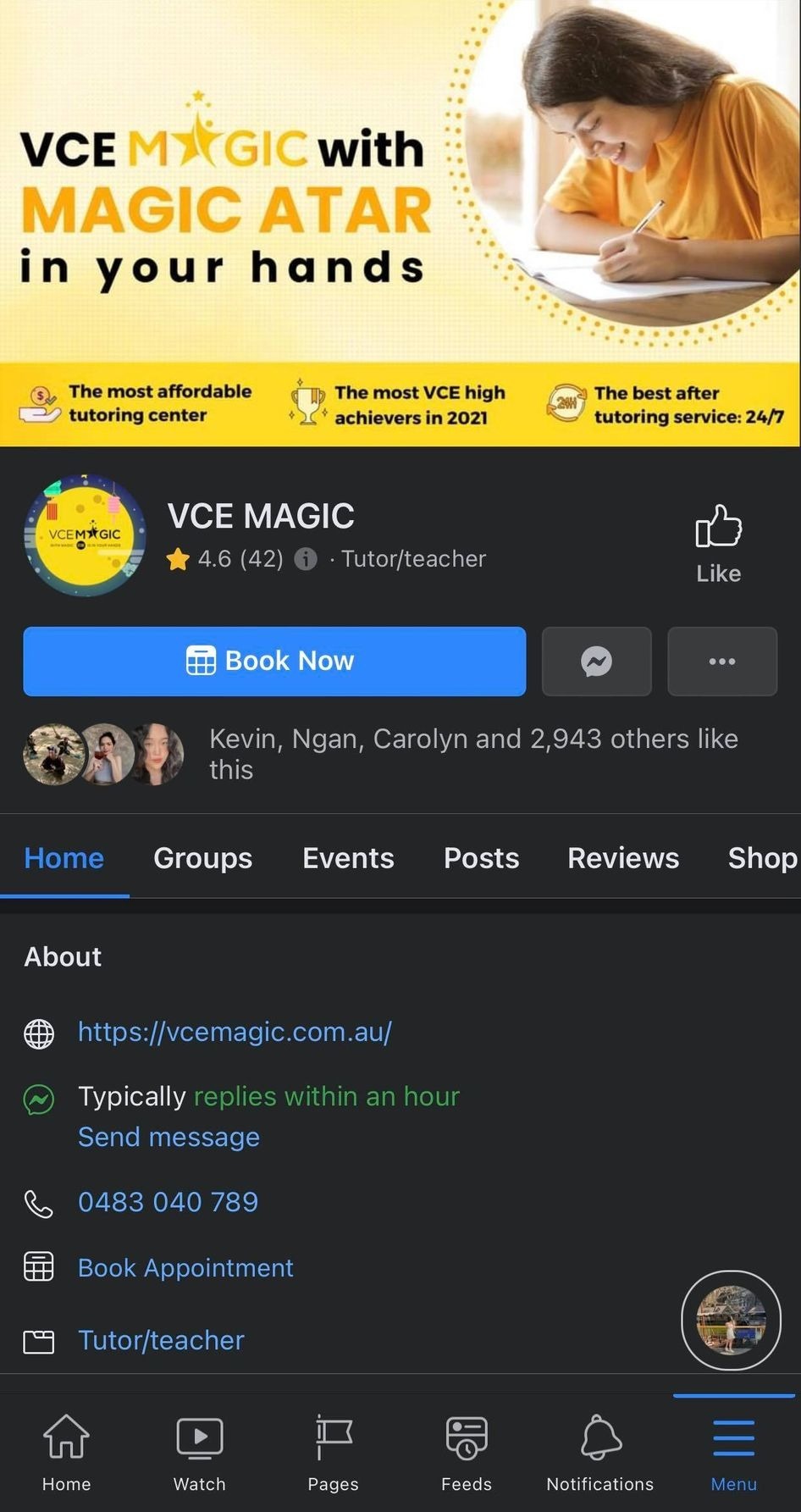 MAGIC GROUP 
MAGIC GROUP is formed especially for Vietnamese International Students, where they can gain information about highschool life, VCE, study resources, and everything that they want to know!
I built the group from 100 members with 0 content, and after 2 years of hard work, frequently posted useful content and organized "heaps" of workshops and activities. MAGIC GROUP is now proudly known as the most useful and popular group for Vietnamese International Students in Australian Highschool.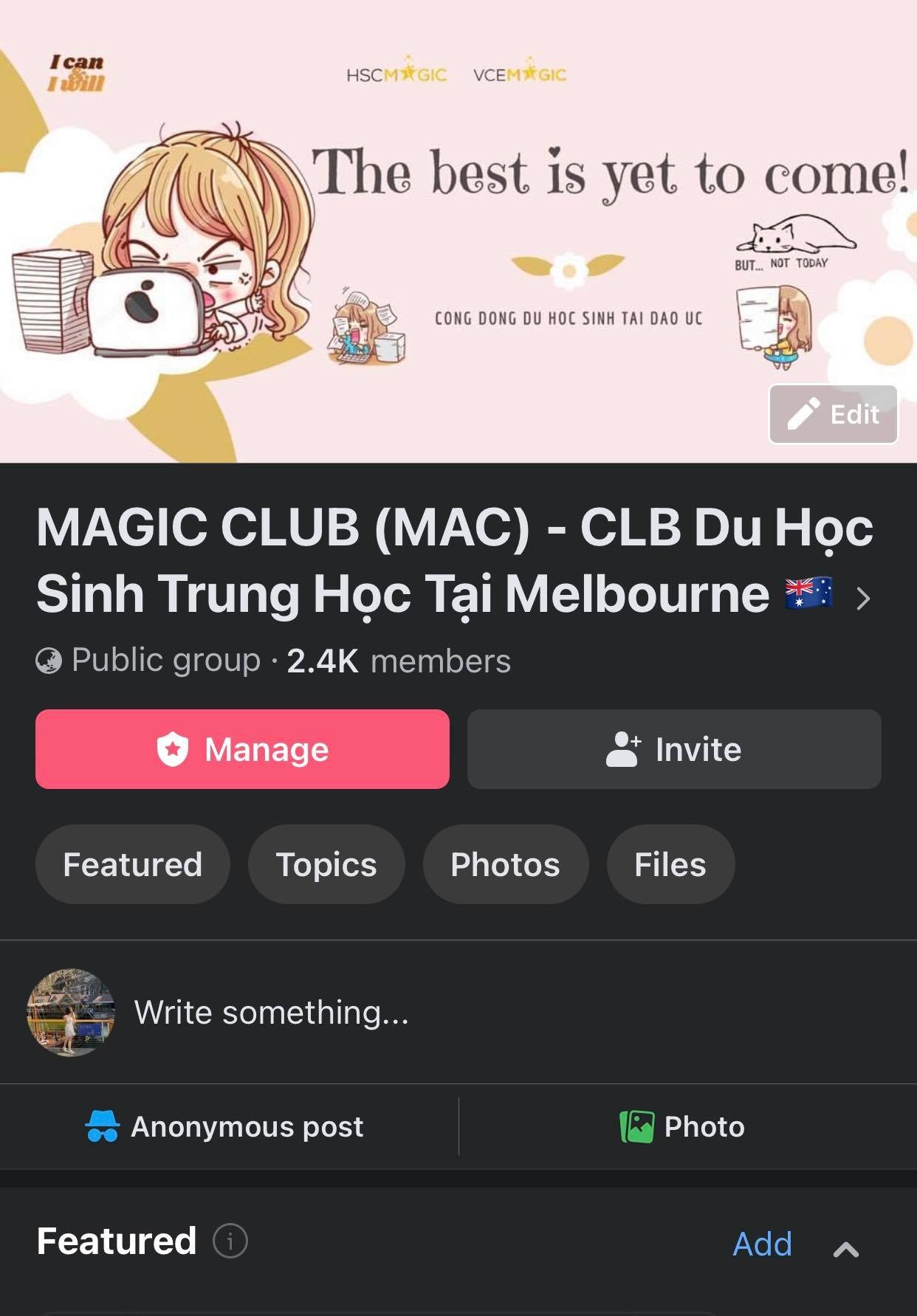 Trung Thu Cho Em
"Trung Thu Cho Em" is the most succesful event I have managed and directed in 2021 for MAGIC GROUP.
The aim of this event is to raise brand awareness to Vietnamese people, and also educate the market to learn PTE instead of IELTS for immigration purpose.
With every wishes posted in our community, MAGIC would donate 100,000 VND for a small Mid-Autumn Gift to all the patients in Nhi Dong Hospital.
This event was held for only 4 days, from 14/09/2021-18/09/2021, however we received a massive amount of wishes and reached even beyond our KPI.
We successfully recieved 150 wishes ~ 150 000 000VND and delivered 1400 pack of candies, mooncakes, candies to more than 1000 patients in the hospital.

ROAD TO UNI 
ROAD TO UNI 2021 is organized with the desire to raise students' awareness about choosing a career, provide tips on choosing a major, as well as help them solve the problem of choosing the wrong major, what to do.
To do that, ROAD TO UNI 2021 has successfully invited 3 extremely knowledgeable speakers who are passionate about studying in Australia. 3 speakers, 3 perspectives, 3 experiences, all gathered in a 3-hour workshop in the hope of helping you to reduce the uncertainty on the road ahead.
This event was collaborative with AUG, we attracted more than 50 Vietnamese students to fill the form and 80% of them joined the workshop.